Gloss up: Light up your face, eyes, not just the gloss on your lips
Girls are always eager to "gloss up" more, which is a popular trend in ins, as well as an innate desire for glitter. Cosmetics have a magical power. No matter what your skin condition is, with the proper makeup application steps, you can give your skin a subtle and attractive glow. Do you want to know how to apply skin that gives off a natural luster? Keep scrolling down.
Step 1: Take care of your skin in your daily routine
If your skin is always in very bad condition, it is difficult for cosmetics to work at their best. Proper skincare will keep your skin hydrated and glowing. Sunscreen is an essential product if you want to have younger, smoother skin. UV rays are known to accelerate the aging of our skin, as well as make it dull and uneven in color.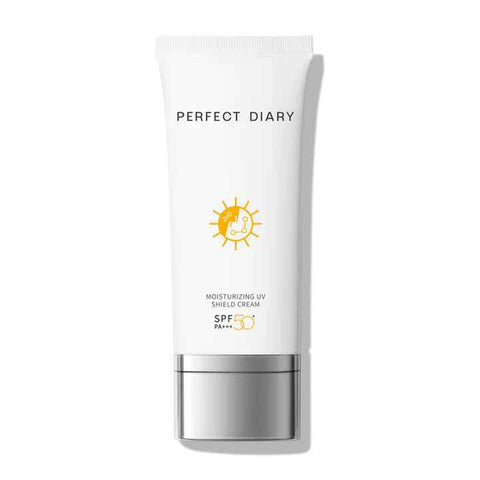 You can use Moisturizing Sunscreen UV Shield Cream before every outing to protect against UV rays while it effectively moisturizes. Next, you can apply the Silky Skin Perfecting Makeup Primer to further synthesize your skin tone for a more moisturized and even application of foundation.
Step 2: Choose a creamy foundation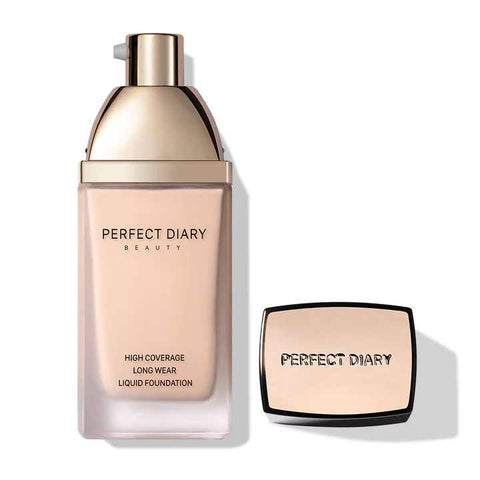 The key to going for a glowing skin is creamy skin, which is classic and popular. Try this High Coverage Liquid Foundation and blend it on your face with a damp sponge to get the best finish. First, pat the foundation evenly over the face, then press and tap with a sponge, first on the T-zone and then on to the U-zone. Be careful not to press hard on the areas you have just concealed. This foundation has great coverage and gives your skin a radiant glow in a natural way.
Do not apply the foundation too thickly, that will lose the texture of the creamy skin. Blemishes that are not completely concealed can be covered partially with concealer.
Step 3: Blend highlighter, bronzer and blush
These three cosmetics are crucial to enhance the glow of your face and must not be neglected. To apply the bronzer, apply the product to the face in the shape of a "3". The "3" shape will be along the forehead, along the cheekbone area, and then the jawline.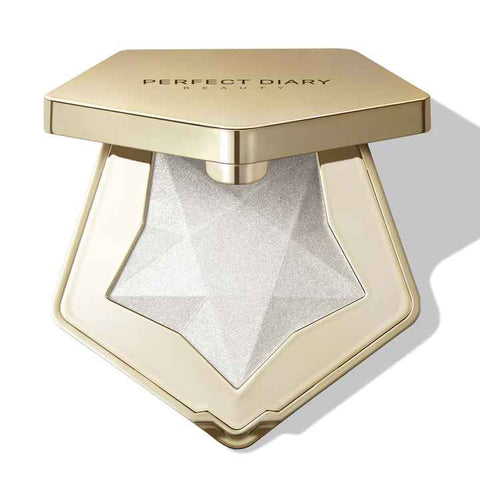 Then using Star Dust Diamond Highlight Powder, apply it to your forehead, the tip of your nose, and your cheekbones. You can use your fingers to apply it and the warmth of your fingers will help the makeup blend better. Highlighting can instantly give your makeup a glow.
Finally, apply cream blush on your apples, slightly extending towards your cheeks to achieve a natural flushed glow.
Step 4: Simple but slightly shimmery eye makeup
In the whole makeup, the eye makeup does not need to be overly "gloss up", keeping it simple can achieve better results. You can apply simpler colors to refine the contours of your eyes rather than more color, and you can also apply a little glitter to add a slight shimmer to your eyelids. The whole eye look takes on a natural and soft appeal. And don't forget the eyeliner and mascara to further refine your eyes.
Final step: Shiny and hydrating lip gloss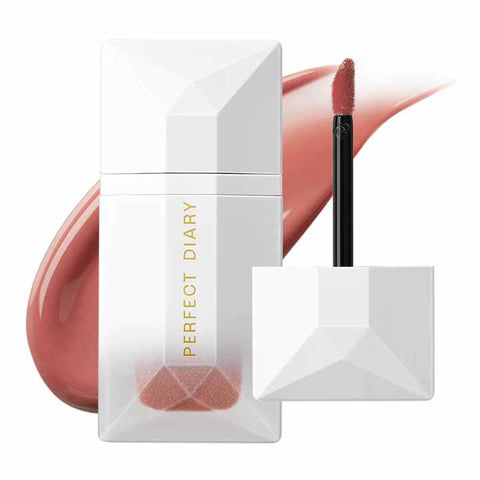 Finally, you can let your lips be the focal point of your makeup. All you need is a Floating Light Lip Gloss that will light up your lips and create a glamorous glassy lip effect.
How to make lips "gloss up"?
Apply lip balm on your lips to moisturize the delicate lip skin.
Then draw a lip line, the contour of the lips is also important.
Next, apply your favorite lipstick color and use a lip brush to slowly transition the lipstick from the outside to the inside.
Finally, add a glossy lipstick or a light lip gloss with pearl, and focus on the peachy part to make the lips more three-dimensional.

The above makeup steps can go a long way in giving your makeup a glossy look. However, it is important to note that you should not emphasize the shine in every step, otherwise it will make your makeup less harmonious. We only need to focus to emphasize 1 or 2 parts. We hope the above will help you with your glossy look.